Come join our team!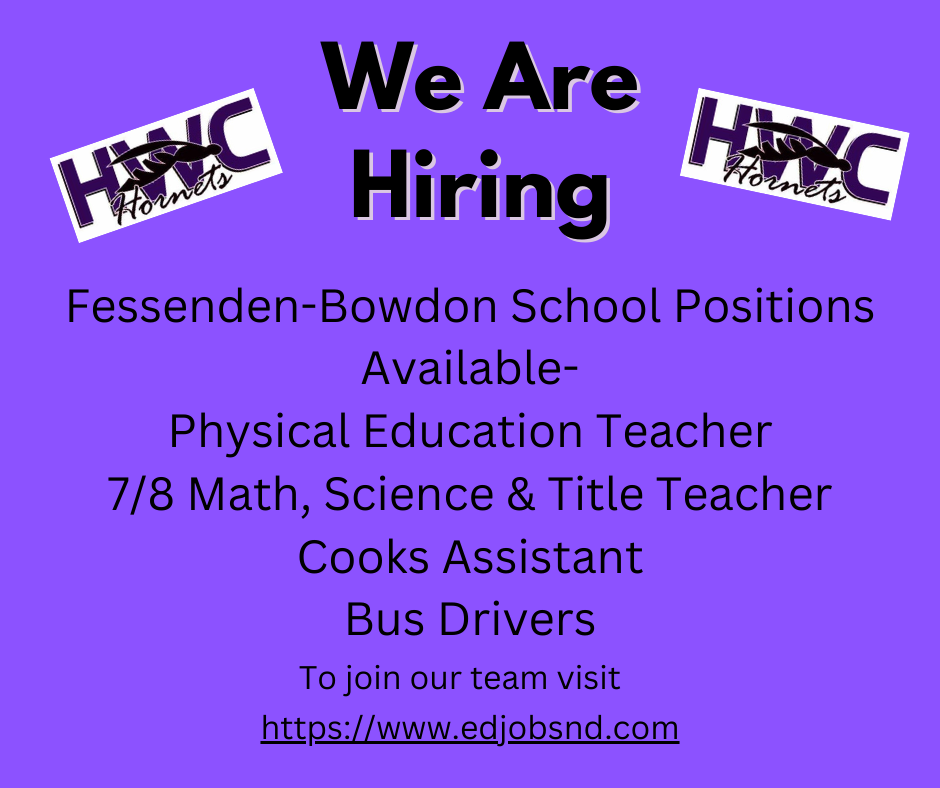 16th Annual Wells County Basketball Camp Registration Forms

Prom sign up sheet is located across from Mr. Loff's office. If you are bringing an out of town guest please take a guest permission slip. The deadline to sign up is March 31st! Students going on the Close Up trip your deadline to sign up is March 24th!

The Lego Robotics team had a great day yesterday competing at the regionals in Bismarck! They competed against 7 other teams and won an award for their innovation project. Way to go guys!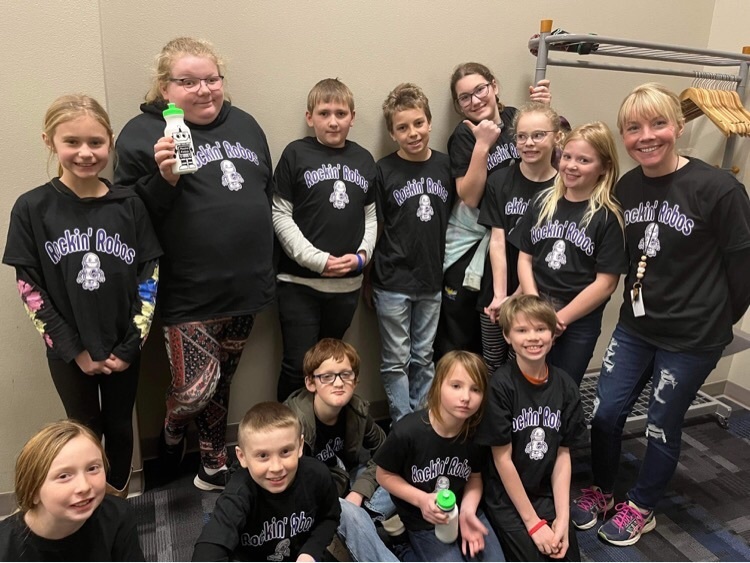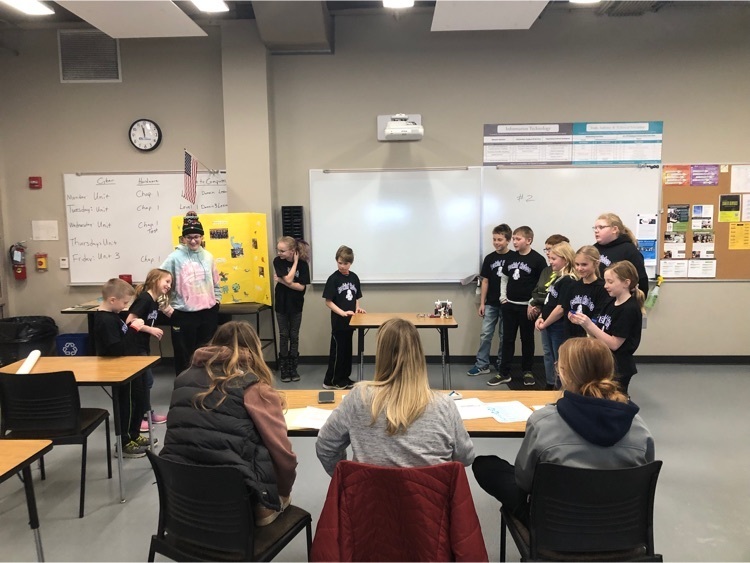 There will be No School or Activities TOMORROW for Fessenden-Bowdon School! Reminder there is also NO SCHOOL on Friday! The Veteran's Day Program will be rescheduled to a later date! High School VB will not be traveling to the Regional Tournament tonight! 4-6 Grade BBB will be having practice until 4:30PM tonight!



Just a reminder the JH & JV football games today are in Fessenden. JH will play at 4:00PM with JV to follow at approximately 5:30PM.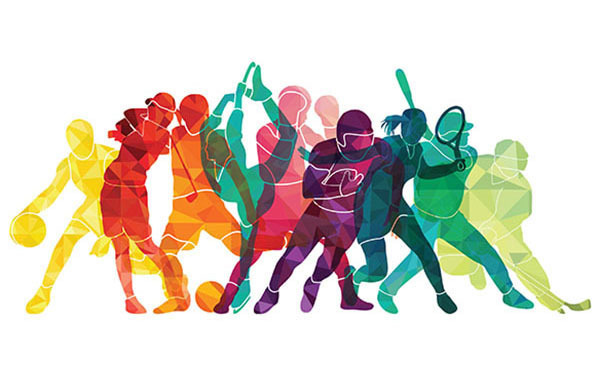 Don't forget tomorrow night is Back to School Bash! We can't wait to welcome everyone back. Hotdogs, chips, cookies and lemonade will be served at 5:30pm. We hope to see you all there!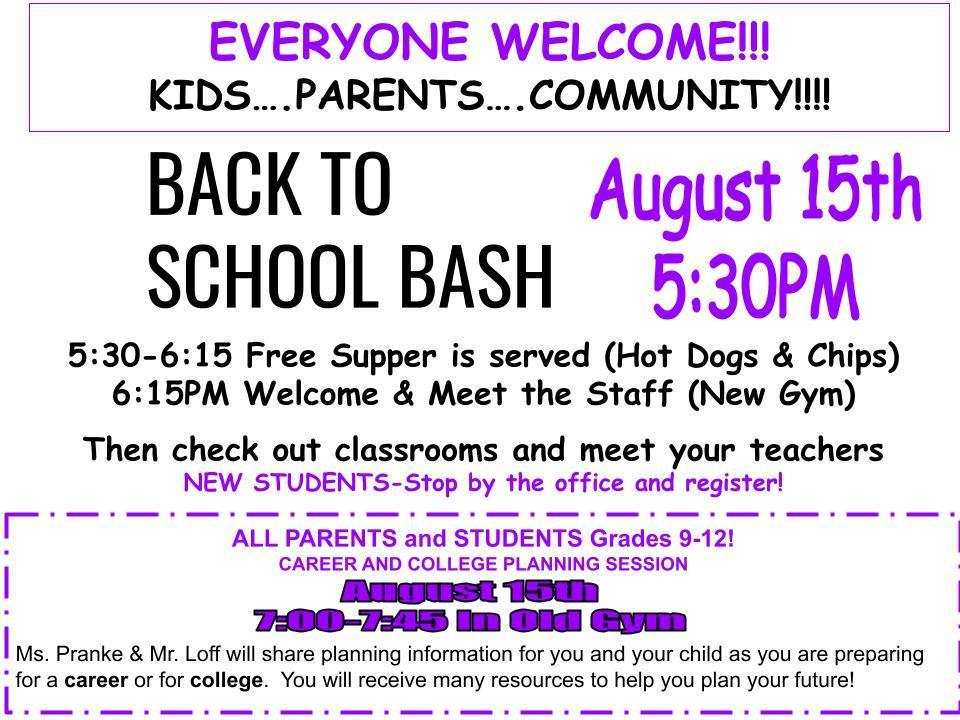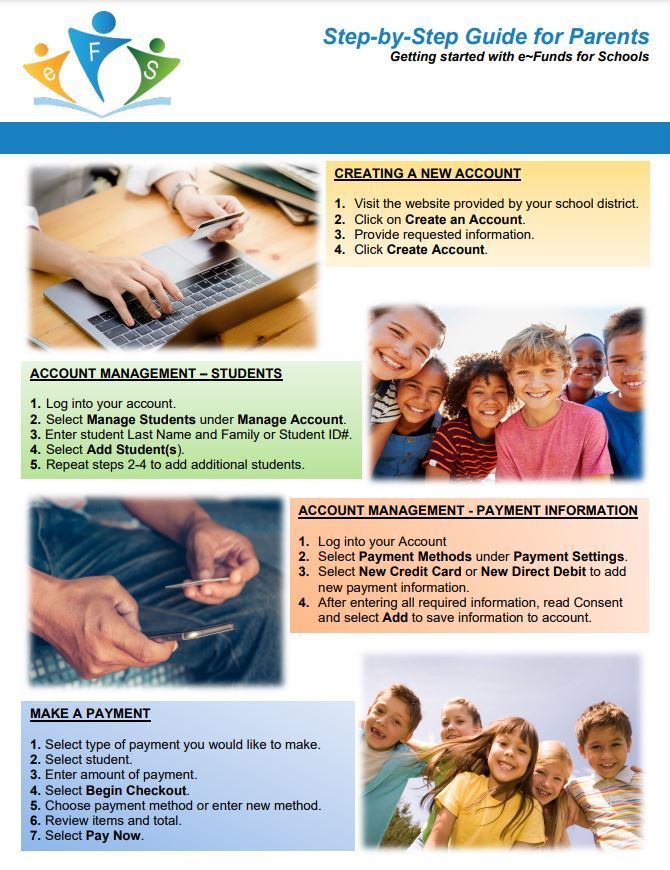 THIS FRIDAY!!!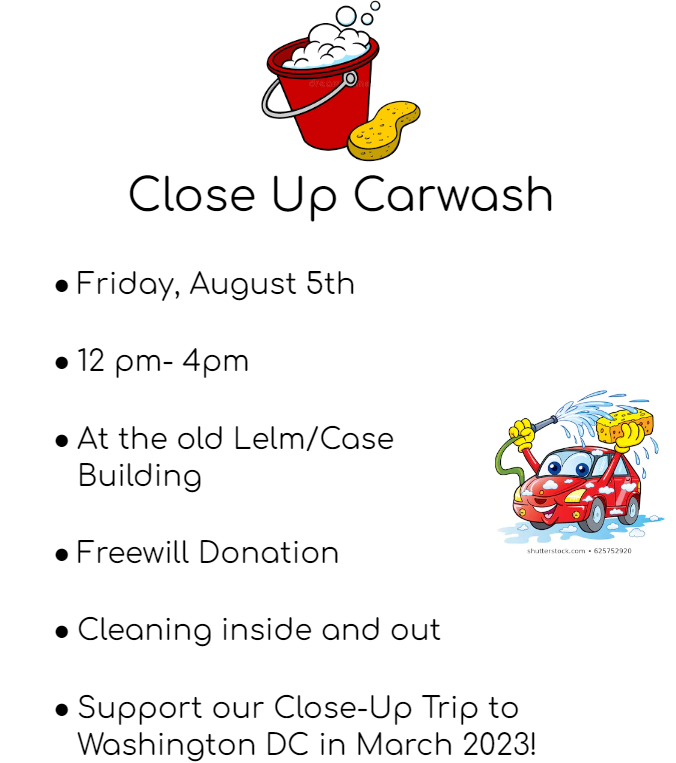 Mark your calendars! School picture day will be Thursday, August 18.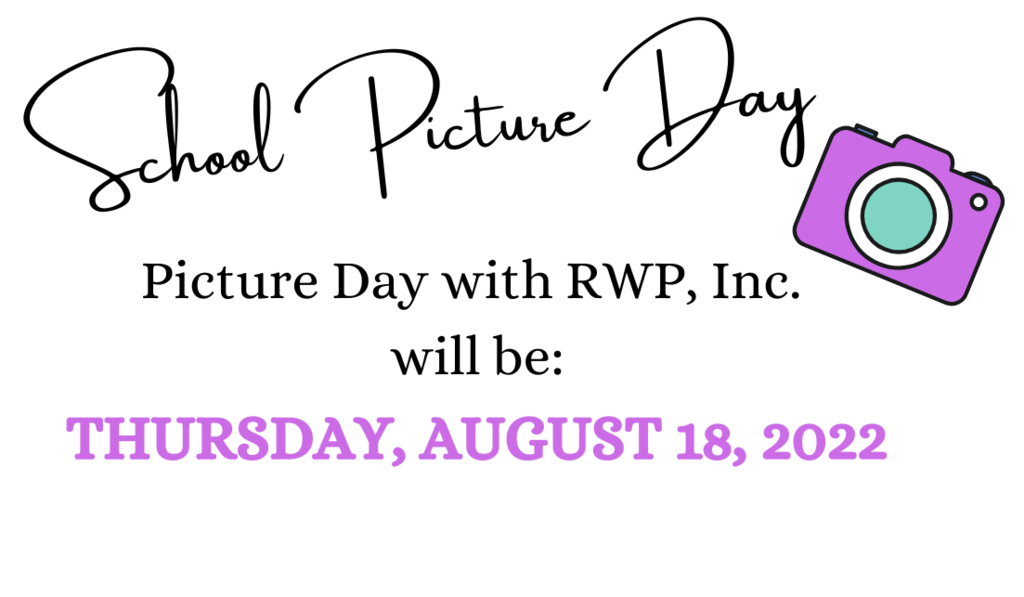 Just a reminder to have your physicals and activity fees paid prior to starting Fall Sports next month!! Activity Fees are $85 each or Maximum $225 for a family. Adult Activity Passes are $125. Varsity/Junior Varsity (Grades 9-12)Football Practice Begins August 4th. Junior High (Grades 7-8) Football Practice Begins August 8th. Volleyball (Grades 7-12) Practice Begins August 15th. Cross Country (Grades 7-12) Practice Begins August 8th.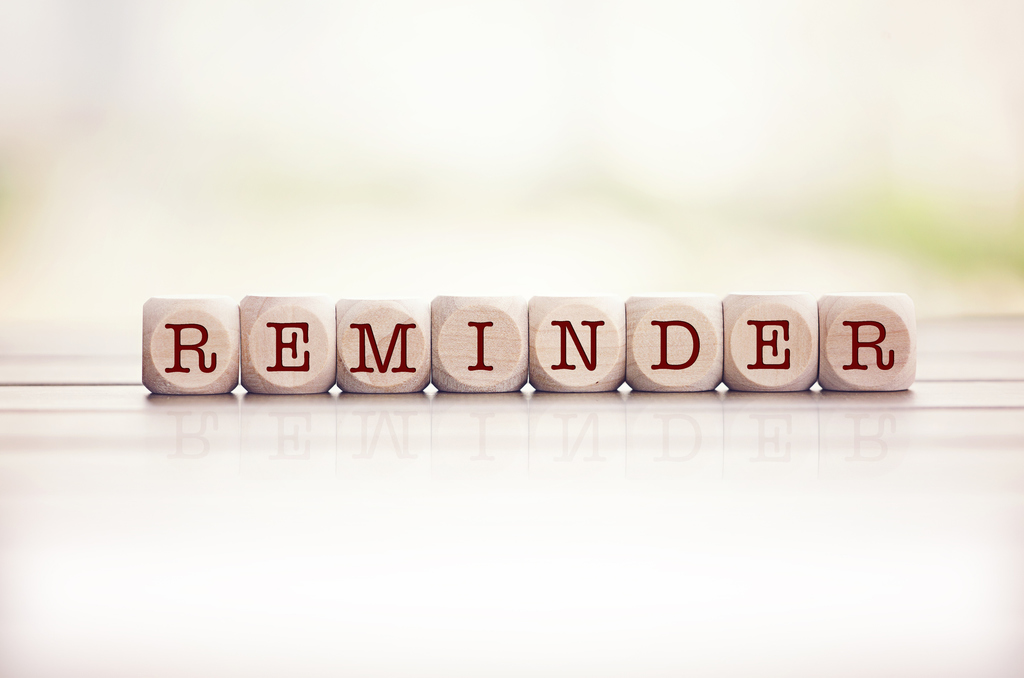 Here are all the 2022-2023 Supply Lists for all Grades!!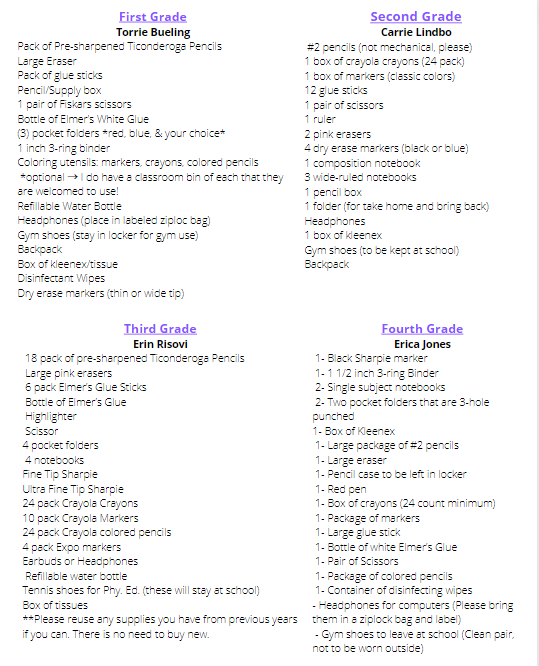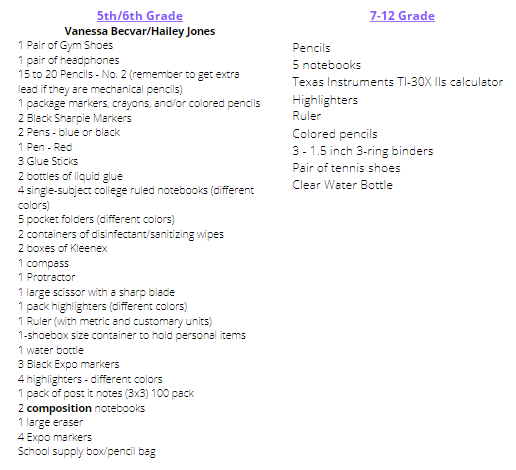 Mark your calendars! JH (7th & 8th Grade) class registration will take place on Tuesday, August 2 from 1:00-3:30PM. High School class registration will take place on Wednesday, August 3 from 1:00-3:30PM. Registration will be held at the school with Mr. Loff. If you have students in both JH and High School, you only need to attend ONE day.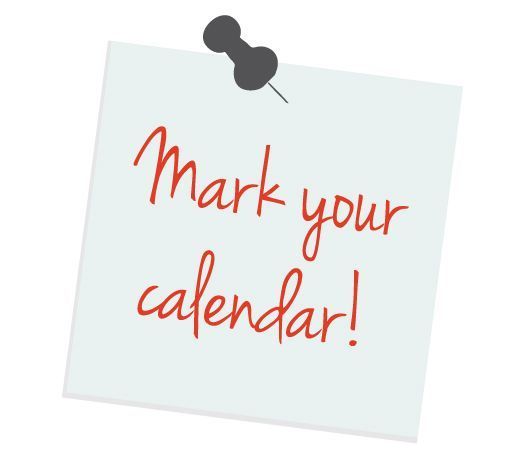 The students attending our extended school year had a great time today visiting some of the businesses in town. We learned about savings accounts, addressing and mailing letters, grocery shopping, and paying for items. It was so fun to have a hands-on activity!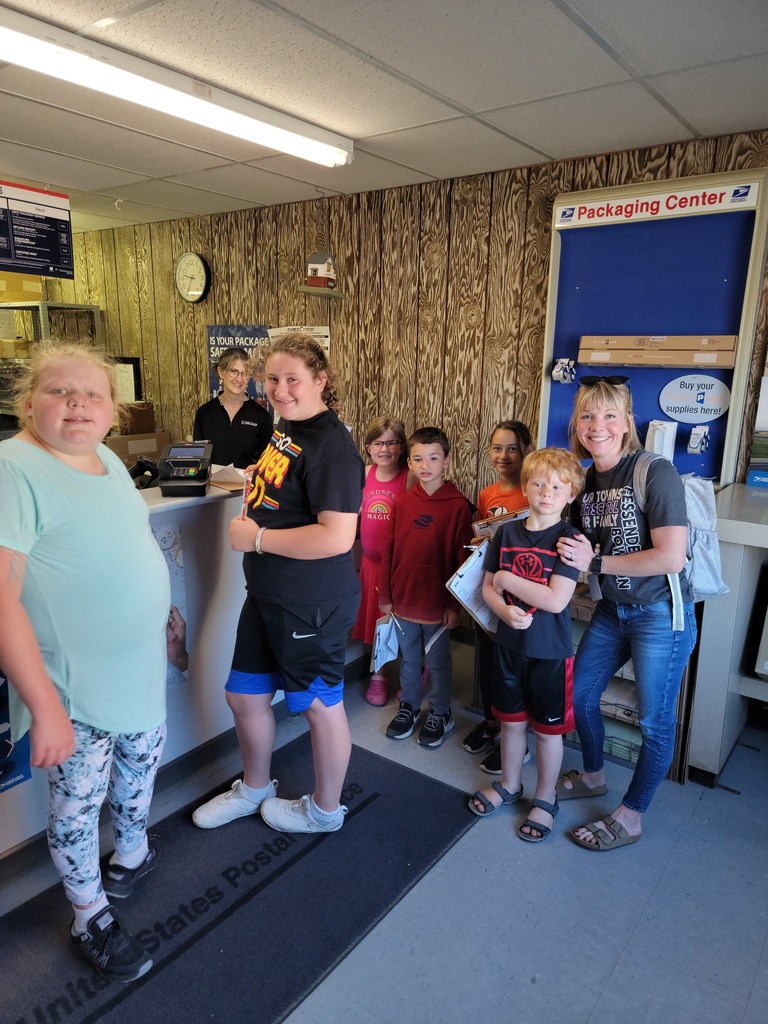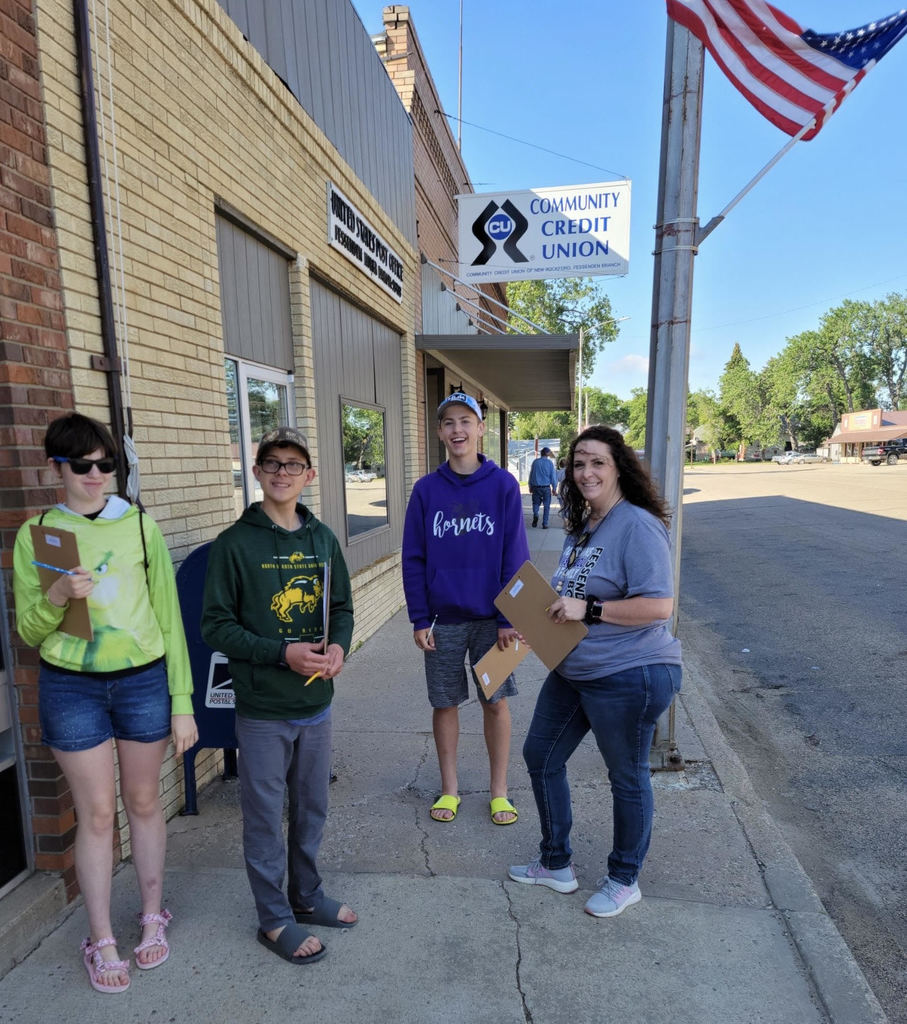 Beginning today, the Food Pantry will be available on Tuesdays and Thursdays from 3:30-4:30PM inside Door 3 at the school.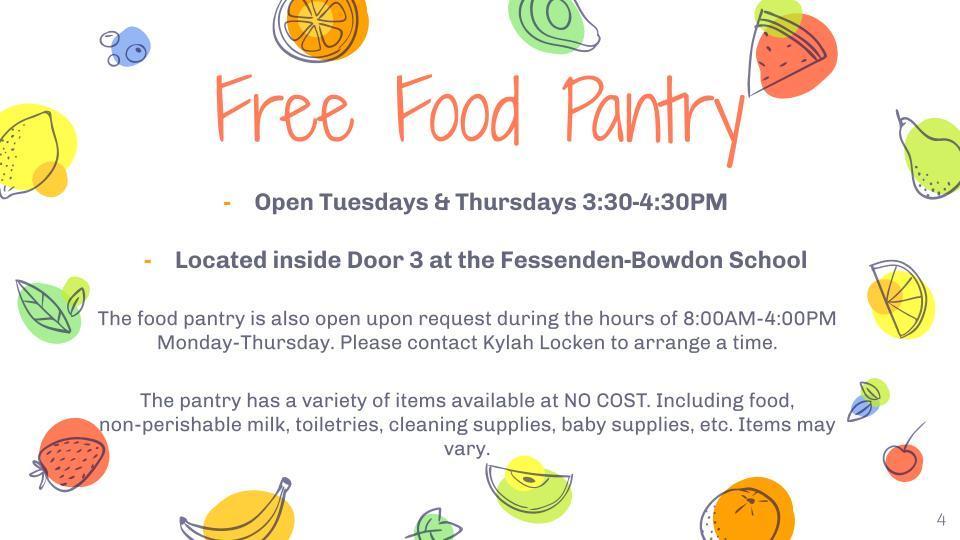 Don't forget to vote today! Voting locations are available at the Fessenden Festival Hall. Polling locations are open from 8:00AM-7:00PM.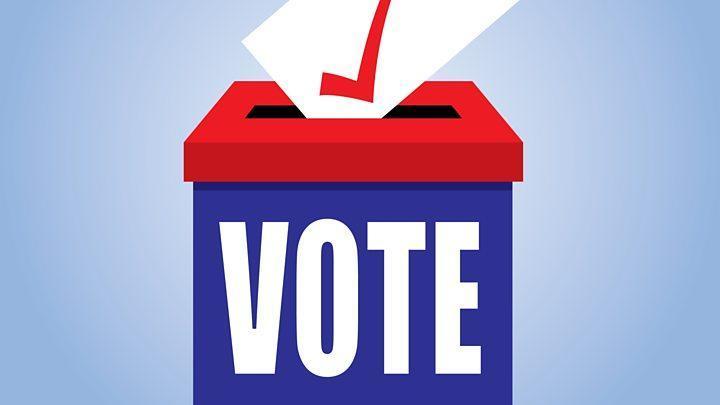 Meet our new administrative assistant - Kylah Locken! You can reach her at 701-547-3296 ext 120 or via email at
kylah.locken@fessenden.k12.nd.us
. Welcome to the team!